All toys made with love and care in Carlstadt, NJ.
Our toys have been featured in retail stores and amusement parks worldwide for almost 40 years. We get many requests to sell direct to consumers. Here we are! 
Visit our website at www.goffausa.com to learn more about our business.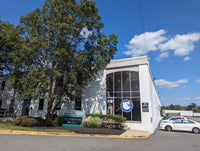 Testimonials
Simply adorable,soft and lovable. This is a gift and wasn't sure what to expect. I am totally happy with this product and would recommend to my family and friends. Thanks!

By Geri D. on January 26, 2019.
Great size, great price, came fast, and perfect gift. Overall really good item.

By Amazon Customer on January 22, 2019.
Such a wonderful experience with this seller! The plushes were larger than expected, arrived quickly, and are excellent quality! We are very pleased with this purchase and will be doing business again!

By Alyssa Petrino on January 14, 2019.